Note: This site uses the inclusive definition of trapezoid.

Let's take a look at how all of the quadrilaterals are related to one another.
You will notice that the "kite" is included in our chart. The kite is an additional example of how varied the members of the quadrilateral family can be.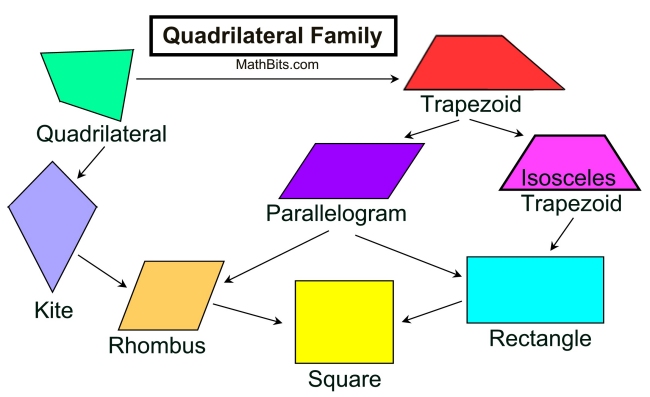 Now, let's look more closely at each of the quadrilaterals.

For more properties of quadrilaterals, see the high school Geometry course section.