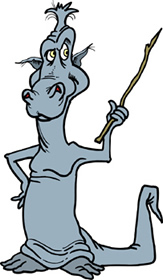 Each factor of the product gets raised to the new power!

Be sure to notice that this rule ONLY works when the inside of the parentheses is a single term (a product).
(no + signs or - signs
separating the items)
When in doubt, expand terms to see what is happening.